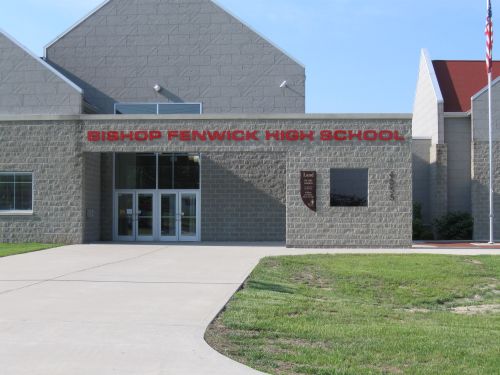 Today at Middletown's Fenwick High School, Scott Walker is being appluaded for fostering self esteem in students. Mr. Walker has been received the Cirsto Self Esteem Award from the Cristo Group through the Middletown Community Foundation.
Walker teaches U.S History, Algebra II, Advanced Algebra, and Trigonometry along with coaching girl's basketball and boy's soccer at Fenwick Highschool.
The Cristo Self Esteem Award was founded by the Cristo family and comes with a crystal prism, a plaque and $1,000. Fenwick Principal Cathie Mulligan, told the Middletown Journal he (Walker) is always available to students for extra help, is more involved every year and brings out the best in students.
On behalf of MiddletownUSA: Congratulations Mr. Walker.
Check out the original story about the
Cristo Self Esteem Award
at www.middletownusa.com.