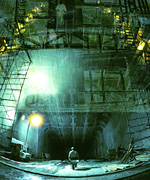 According to news out this week Butler County is leading the state in job creation. Butler County is growing so fast that in 2007 there were no other counties even close to Buttlers record setting pace. In 2007 businesses invested more than $856 million dollars and created over 3,000 new jobs.
Much of the growth is attributed to the expansion of neighboring communities to the north and south along with the counties access to the interstate connecting the two.
Visit our Middletown Community Website to read more about
Butler county Setting the Trend for Job Creation
.
Or leave your commnets on the
Middletown USA Fourum.