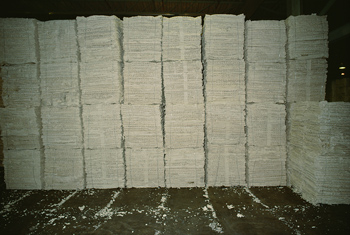 In an announcement earlier this week Wausau Paper (NYSE: WPP) President and CEO Thomas J. Howatt announced that the companies Board of Directors approved a $31 million dollar capitol investment in its Middletown Ohio paper mill to be completed by 2009.
The investment will bring state of the art technology to the Middletown facility with the hope of improving the mils toweling capacity by some 16,000 tons annually.
Howatt went on to say that Wausau "continues to be very pleased with the operating margins generated by our Towel & Tissue segment and this project reflects our commitment to reinvest in business to drive profitable growth".
To read more about the company visit the
Wausau Paper website
.
And please visit the Middletown Ohio Forum to discuss the
Recent Middletown Wausau Paper News
.