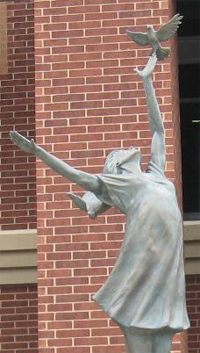 The Commission on Cancer of the American College of Surgeons has granted three-year approval with commendation to the Cancer Program at Atrium Medical Center for the fifth time running, marking fifteen years of continuous operation under the highest standards of service available in the United States.
The Commission on Cancer from the American College of Surgeons is an organization comprised of cancer care professionals and specialists from across the country, committed to improving survival rates and quality of life for cancer patients. To maintain the Commission's approval, Atrium Medical Center undergoes a rigorous on-site evaluation every three years conducted by representatives of the Commission.
"By earning this honor, Atrium Medical Center shows a continued commitment to high-quality cancer care. Once again, our cancer program has proven it is second to none. This approval by the Commission of Cancer demonstrates our consistent level of high performance." - Douglas W. McNeill, president and CEO of Atrium Medical Center
Read more about the
Middletown, Ohio Atrium Medical Center Rehabilitation Center
, or discuss
Atrium Medical Center
on the MiddletownUSA Blog Forum.