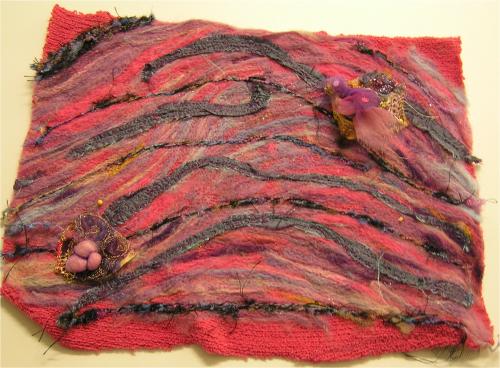 On August 1st and 2nd, 2008 Middfest International is presenting Mongolian Artists Tuul Sanjdorj and Naraa Sambun to demonstrate the ancient art of felting. This ancient art form has been handed down from generation to generation from before the reign of Ghengis Khan to present day and is a major part of the Mongolian Culture.
Today the ancient tradition of felting is growing in popularity in the United States and Middfest International, which is holding a year long focus on Mongolian culture, will host two native artisans to demonstrate the ancient craft at several Middletown venues. Felt is commonly used in making clothing, rugs, and creating building material and was a very important aspect to the Mongolians nomadic way of life.
Tuul Sanjdorj and Naraa Sambun will travel from Mongolia to demonstrate the ancient felting technique:
· Friday, August 1, from 10 am to 12 noon at the Middletown Arts Center, 130 N. Verity Parkway, Middletown
· Friday, August 1, from 6 pm to 9pm at bd's Mongolian Grill, 8655 Mason-Montgomery Road in Mason
· Saturday, August 2 at 7pm at the Middfest Volunteers Summer Party in Middletown
Read More About
Felting at Middfest International
.