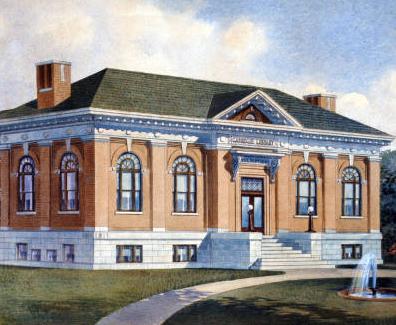 The Carnegie Library that many of us in Middletown grew up with is perhaps in its final days.
Abandoned and falling fast into a terminal state of disrepair the grand old building is facing a Sheriffs Auction at the end of August.
Our Carnegie Library dates back to the turn of the 20th Century and was without a doubt part of one of the most ambitious and philanthropic construction projects the country has ever seen.
For more information on our Historic Carnegie Library and the effort to save it visit the
Butler County Citizens for Historic and Preservation Services
website or leave your comment on
The Middletown Ohio Forums
.