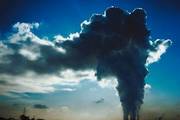 A hot topic in Middletown lately has been the new SunCoke plant. A few nights ago the Middletown City Commission, over the objections of many Monroe residents, approved a plan to rezone 157 acres of land directly behind the Garden Manor Extended Care Center. This rezoning opens the door for future constuction of the new SunCoke plant.
Proponents of this measure point out that if the new Coke plant is built it will bring 75 full time jobs and 1500 temporary construction jobs to the Middletown area. The Sun-Coke plant will also supply AK's furnaces coke for over 20 years to come, which will give AK a much needed competitive edge and help ensure its continued operations in Middletown.
Those in opposition to the new plant are worried about the potential pollution the new plant will produce and its negative effect on property values.
The council meeting, which was open to public comment, lasted over four hours. Select video excerpts of this session can be found on our
Middletown Community Website
.
To post an opinion from a Monroe standpoint please join in the community discussion with a visit to
The Voice
or from a Middletown perspective visit the
Middletown Usa Blog Forum