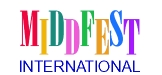 Middfest International will be
Honoring James "Choppy" Saunders
on Saturday, April 26, 2008. Sanders, one of Middletown's most respected citizens, will recognized on the occasion of his retirement from his position as President of the Middfest Board of Trustees.
The "Tribute to Saunders Dinner" will begin at 6:30 pm with a social hour on Saturday April 26, 2008 at The Manchester Inn, 1027 Manchester Avenue, Middletown Ohio 45042.
Those interested in attending should make reservations on or before April 21 by calling 513-425-7707 or sending an e-mail to middfest@siscom.net
To read more visit the full article on
James "Choppy" Saunders by Christina Papakirk
.