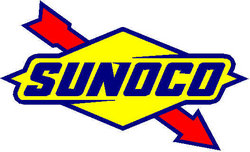 SunCoke Energy, a subsidiary of Sunoco Inc., wants to build a $340 million dollar coke production and electrical facility in South Middletown on the border of Monroe. The plant would produce metallurgical-grade coke to be supplied solely to AK Steel Inc. in Middletown via a conveyor system. The board of directors for both AK Steel and Sunoco have made an agreement that would lead to a 20 year supply contract between the two companies, should the plant be built.
The plant being built is contingent on a few things, however. First, the land proposed for its location would need to be rezoned for industrial use. The
Middletown Planning Commission
has recommended just that - a unanimous vote was passed at a special meeting called on March 26th to address the issue. Middletown and Monroe residents in the area alike left apparently dissatisfied with how the meeting was conducted, with one resident proclaiming "There was no discussion!". Middletown City Council still has to approve the rezoning proposal before it takes affect, and SunCoke still has to receive the required local, state and federal approvals and permits before the plant can be built.
Alan McCoy, AK Steel Vice President of Government and Public Relations stated that the 20-year agreement would "be a tremendous benefit" for the Middletown Works and that the agreement would very likely be renewed after the initial 20 year contract expired. If everything falls into place for SunCoke, the facility would create hundreds of temporary construction jobs, as well as 75 permanent operating and maintenance jobs at the plant with an average salary of $35-45k per year.
Area residents cite concerns with the plant's proposed location, chief among them being pollution. The proposed site is close to Garden Manor Nursing Home and Amanda Elementary School, and surrounded by residential areas. An official from the Ohio Environmental Protection Agency, however, stated that the plant "should cause no health concerns" and would be rigorously examined and tested for harmful emissions before being given approval to begin operation.
Discuss the
Middletown SunCoke Energy Plant
on the MiddletownUSA Blog Forum.